More on Intel's Thin Mini-ITX Standard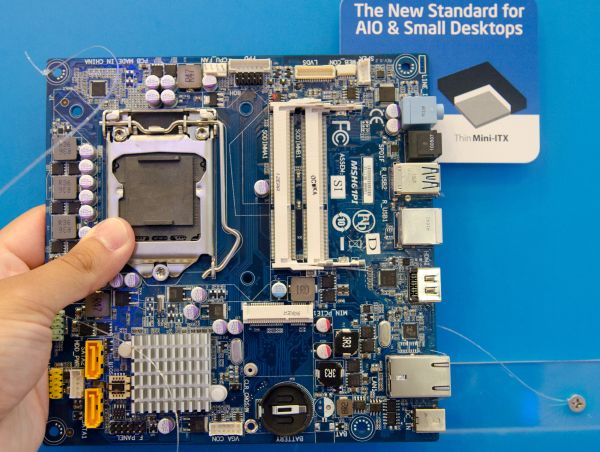 I stopped by Intel's booth at Computex to grab a few shots of the small but potent Thin Mini-ITX ecosystem. If you read our coverage yesterday you'll remember that Thin Mini-ITX is just a low profile Mini-ITX standard designed for affordable (or potentially DIY) all-in-one PCs.
Intel had a number of Sandy Bridge motherboards on display that conform to the Thin Mini-ITX standard. Most of the boards use Intel's H61 chipset.
The cooling system is also standardized. Below is an example of the cooling solution Intel will be selling in Q4 of this year: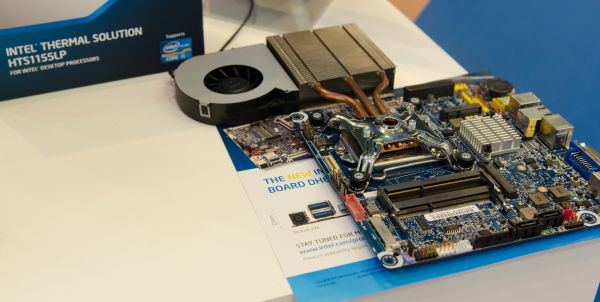 Intel also had a number of all-in-one cases available. While most weren't all that elegant looking, this model from Loop looked very Apple-like: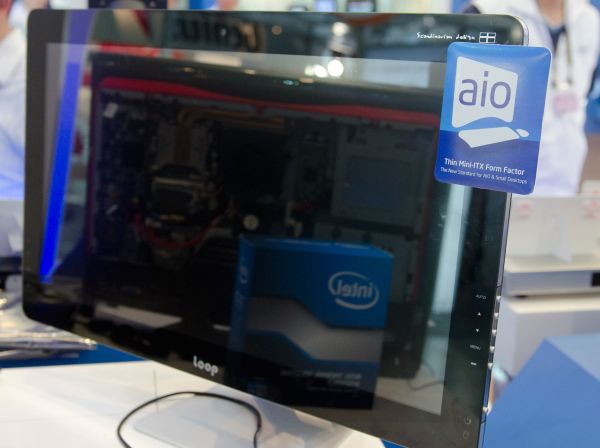 There were a number of DC power adapters on display, ranging from 150W to 180W. The power connector is also a standard.
Going forward as the majority of desktops move to even lower TDPs, these DIY all-in-one systems may end up becoming more popular. One major issue I see right away is the lack of support for discrete graphics. Go far enough into the future and perhaps that won't be so important, but today it's not fun driving a high resolution panel off of SNB integrated graphics. I do hope that as Intel pushes for this standard it doesn't forget that discrete GPUs are still quite necessary for many users in 2011. Maybe we'll eventually get that upgradable 27-inch iMac that I was asking for recently.
original content by anandtech.com
Related Articles
Comments and Discussion